Meet Dr Katherine Shields (Chiropractor)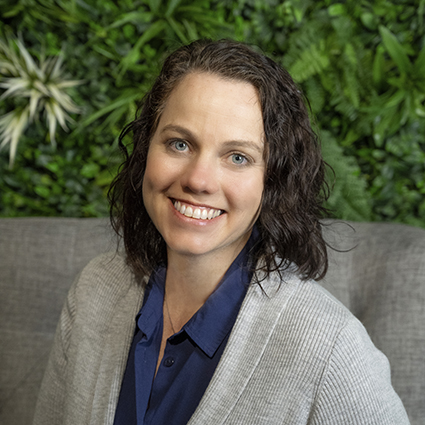 Searching for the Missing Link
Dr Katherine Shields has spent a lifetime working in healthcare, with the genuine desire to help people achieve their highest health potentials. As a nurse, she saw that the conventional medical approach offered a lot of options, but there still seemed to be a gap in health.
After working with chronic fatigue patients for 11 years, she observed that dietary changes offered patients some improvement, however, patients were still not hitting the goals they were looking for. Finally, she met a chiropractor who explained how chiropractic care works to restore optimal nervous system function, and Dr Katherine realised this might be the missing link her patients needed.
Passionate about offering a holistic approach that would help patients create the health they were looking for, she enrolled at RMIT Bundoora and graduated with her Bachelor of Health Sciences and Bachelor of Chiropractic, with distinctions.
Creating a Sanctuary for Healing
Dr Katherine opened Gentle Care Chiro in 2021 with the goal of creating a calm, safe space where patients can restore and heal. We are located within the Lokahi Wellness Centre, which offers other holistic services, such as massage therapy, cryotherapy and float tanks.
As our name suggests, we offer gentle care that is not jarring to the body or nervous system. Dr Katherine uses the NeuroImpulse Protocol (NIP) adjusting technique, which is precisely targeted and very low force. She also uses the latest in low-level laser technology by Erchonia® to facilitate healing in damaged tissues, whether acute or chronic, and also incorporates GAPS nutritional coaching to facilitate optimal health.
EXPLORE OUR SERVICES
Focus on Education
Many of us may be unaware of the mechanisms that affect our nervous system and its ability to properly deliver messages back and forth between the brain and body. Dr Katherine is passionate about helping people learn about how their body works, so they can make choices to support their own healing and long-term wellness.
Away from Work
Dr Katherine loves cooking, learning and outdoor activities like cycling, kayaking and hiking. She enjoys getting coffee with friends and spending time with her family, who are her joy.

Dr Katherine Shields (Chiropractor) | 0493 392 943