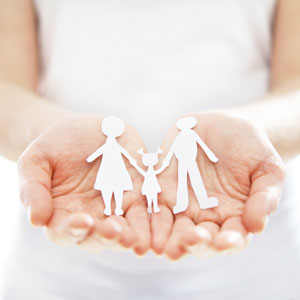 About Gentle Care Chiro
Our Goal
At Gentle Care Chiro, our goal is to help people reach their optimal wellness through ongoing care. We offer chiropractic care, state-of-the-art laser therapy, and nutritional support to help patients achieve their health goals while facing everything life throws at them.
Dr Katherine Shields (Chiropractor) has spent her life working in healthcare, previously as a nurse, and has extensive training and experience helping restore the brain-body connection to stimulate optimal healing.
Our History
Having worked as a nurse in a number of disciplines, Katherine developed a special interest in working with chronic fatigue patients for 11 years. During this time, she noticed that dietary changes provided some improvement for patients, but there was an element missing. She met a chiropractor who was helping one of her patients, and she had the "aha moment" that focusing on the nervous system was that missing element.
After a lifetime as a nurse, Dr Katherine returned to school to become a chiropractor, so she could help patients with whole health through chiropractic care and neurological rehabilitation.
Dr Katherine graduated from RMIT Bundoora in 2019, with distinctions, and opened our practice in 2021.
MEET DR. KATHERINE
Step One: Reduce Pain, Increase Mobility
While Dr Katherine's goal is to help patients achieve optimal health and wellness, the first step on that journey is often pain relief. We have so many success stories of patients who have suffered with pain for years, and have finally found relief with our care.
When you're free of pain, it's easier to re-engage with life and family, and we want to help everyone experience their optimal quality of life through our care.
Our Differences
We offer gentle, very low-force NeuroImpulse Protocol (NIP) chiropractic adjustments, as well as other gentle techniques. Dr Katherine is trained in Functional Neuro-Orthopaedic Rehab (FNOR™) to help restore the brain-body connection. Our clinic also offers cold laser therapy using the recently TGA-approved Erchonia® EVRL Laser.
Book Today
Discover how our natural care may benefit you. Contact us today to schedule an appointment.

About Gentle Care Chiro | 0493 392 943